Course details
Luxury Chinese Sanatorium ★ BIWA Banquet Course «Nouvelle Chinois Course» Yonao Yale 2.5 H with all you can drink 5000 yen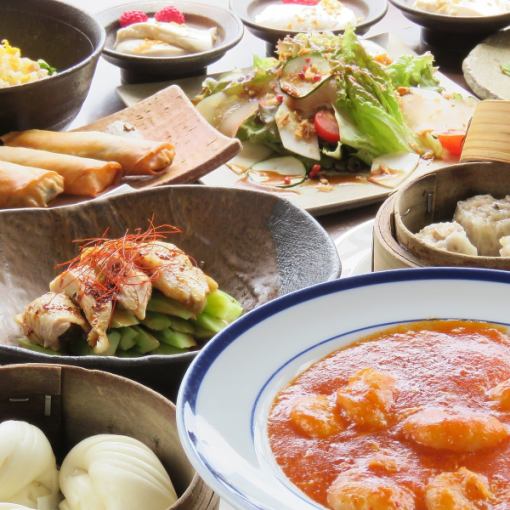 Available days for reservation

Monday - Sunday - Public holidays - Holidays
In such a banquet that can not fail! Such a gorgeous course is particular about cooking content and all you can drink ♪ You can also decide the course content by consulting with the store ◎ likes and dislikes of course and dishes you want to eat, Customizable ☆ In addition to ordinary drinks all you can drink as well as sparkling wine, Shaoxing wine, rarity that can not be drunk elsewhere "Yayo Nail ale barrel student" as well!
Course menu
"About cooking content"
Appetizer
◇ Sesame sauce of steamed chicken
◇ Seasonal vegetable salad
◇ stir-fried bean sprout sauce
Hot water
◇ New Yoga Soup
Dim sum
◇ taste of vegetables spring roll
◇ Steamed shoumai pork
Natto
◇ stir-fried shrimp with chilli sauce
◇ chicken fried chili pepper flavor
food
◇ Carrying Noodle
dessert
◇ Sesame dumplings
"I am particular about drinking all you can"
In addition to the usual menu for unlimited drinks, yoreyan ale barrel sparkling wine is OK! I will stick to details ♪
※ Seasonal ingredients are used extensively, and meals may not be included in your request.Please contact us for details.
2018/09/11 update